TU-8200
6L6GC SINGLE TUBE AMP (Kit Set)
Discover the differences in listening
pleasure with the flexiblity of various power tubes and output modes.
日本 Elekit 6L6GC 真空管放大器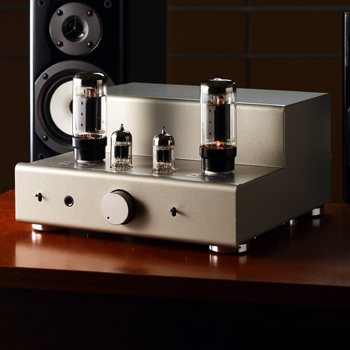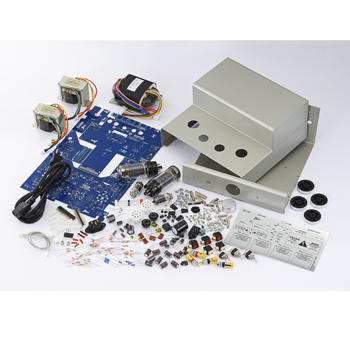 Kit Set 香港定價: HK$4,900 (連日本至香港運費)
Kit Set不提供一年免費保養。
成品香港定價: HK$6,400 (連日本至香港運費)
成品行貨,一年保養,AC220V。
*參考資料 : 日本定價為63,000日元,不包括裝配(即砌機費)及運費。
可直接向本公司購買:
1) 請聯絡CNA MUSIC LIMITED購買熱線26044802,確定存貨。

2) 把現金存入本公司提供的HSBC香港匯豐銀行。

3) 帶同存款收據到本公司取貨即可。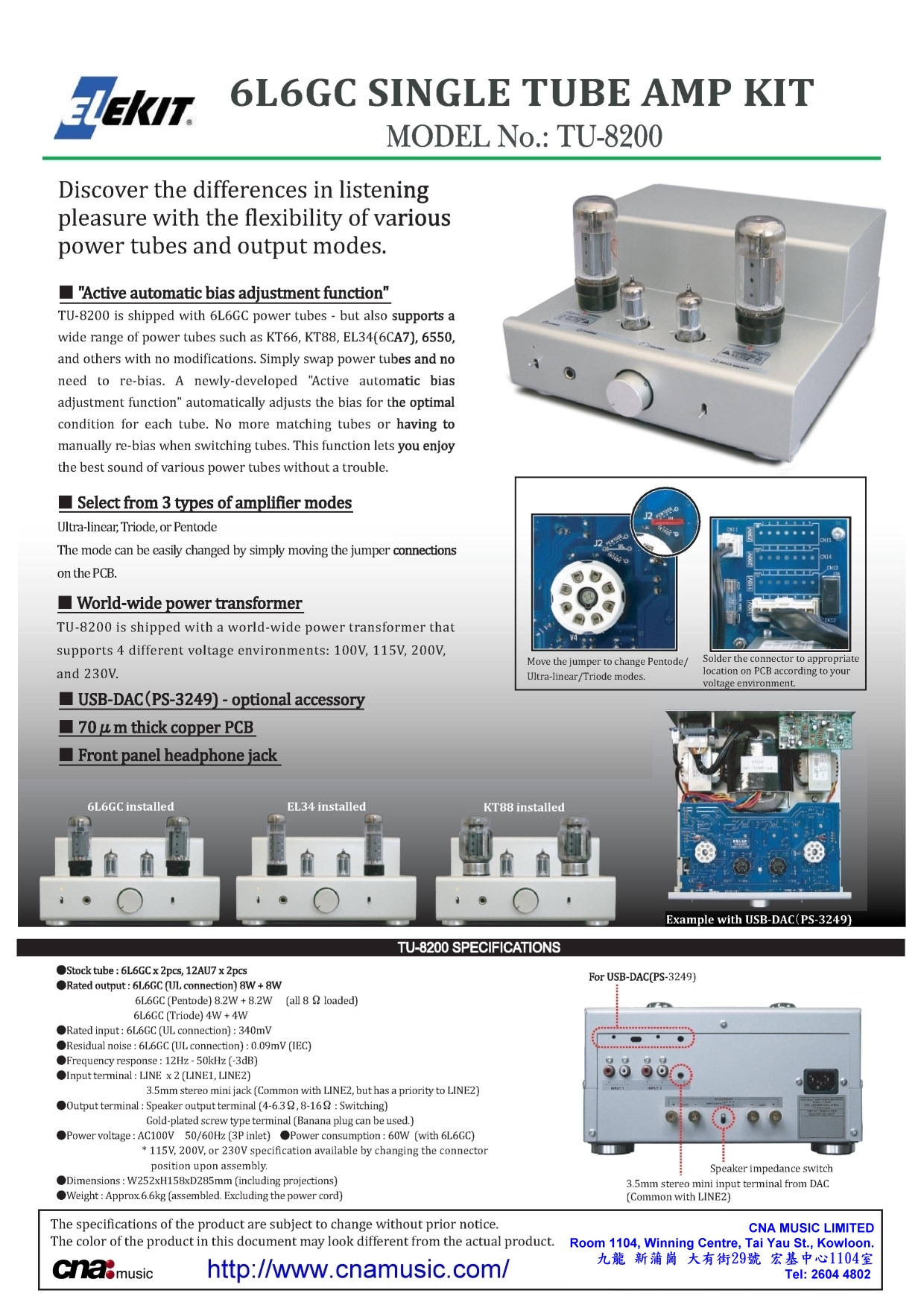 【Specifications 規格及資料】
Tube: 6L6GC x 2, 12AU7 x 2
Rated output: 6L6GC (UL connection) 8W + 8W or 6L6GC (Pentode connection) 8.2W + 8.2W or 6L6GC (Triode connection) 4W + 4W all 8 ohms loaded
Rated input: 6L6GC (UL connection) 340mV
Residual noise: 6L6GC (UL connection) 0.09mV (IEC)
Frequency response: 12Hz - 50 kHz (-3dB)
Input terminal: Line x 2 / 3.5mm stereo mini jack
Output terminal: Speaker output terminal (4-6.3 ohms , 8-16 ohms) / Gold-plated screw type terminal (Banana plug can be used)
Power voltage: AC220V
Dimension: W252 x H158 x D285mm (including projection)
Weight: 6.6kg (Approx.)
The specification of the product are subject to change without prior notice. The colour pf the product may look different from the actual product.